"Through all my time working with Mitchell Macadam Limited, I have always found them professional, reliable, competent and always willing to working within the constraints of the package/ task at hand. Their detail to finish projects is supreme and they have always finished with the project program in mind, especially if it meant they had to put in the extra hours to get the project over the line.
I would have no issue recommending them to complete works for other contractors or clients."
Desmond Donohoe - Senior Quantity Surveyor - ABM

"L & M Keating trading as Keating Construction have worked with Mitchell Macadam over the past twelve year on various projects throughout Ireland.
Most of the works Mitchell Macadam have completed for Keating Construction have being on our costal Quay projects eg, Dublin Port, Greenore Port, Dingle Harbour, Castletownberehaven Port, Killybegs Port and Dun Laoghaire Harbour.
I would highly recommend Mitchell Macadam as their attention to quality, safety and customer satisfaction is of a very high standard. Mitchell Macadam's service and reasonable prices make them a key part of our continued supply chain."
Keith Conmy - Operations Manager - Keating

"Mitchell Macadam have been working on a Contract basis for Capethorne Developments Ltd. on an ongoing basis for approximately the last five years. Throughout this time, they have carried out numerous types of works and services including road surfacing & planing, raising & re-setting various ironworks, minor civils works and line marking works.
Tom/Noel and the team demonstrate a high degree of professionalism at all times from initial programming of works right through to final handover. Throughout this time, we have always found Mitchell Macadam and their staff to work in a very safe and efficient manner and capable of responding and mobilising to contracts at very short notice. I would have no hesitation in recommending them to others to carry out any of the above types of work."
Colin Moane - Capethorne Developments Ltd.

"Our operations carry numerous operational and safety concerns which demands a very high degree
of compliance and flexibility from our sub-contractor, with most of our works carried out 24/7 within
short limits windows.
Mitchell Macadam has always been able to complete the tasks, safely, efficiently and on time."
Click here for full testimonial in pdf.
Alec Colvin - General Manager - Irish Continental Group

"…as a subcontractor they have operated to our Health and Safety Polices with no issues , their attention to
workmanship is exemplary.
I have no hesitation in recommending them for anything they put themselves forward for."
Click here for full testimonial in pdf.
Denis Ryan - Managing Director - SIAC Bituminous Products Ltd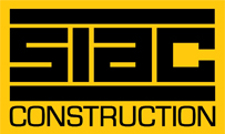 "We found Mitchell Macadam to be an extremely professional and diligent contractor. Their attention to H&S
and Quality was excellent and their ongoing co-operative engagement was to be commended.
We would have no hesitation in recommending Mitchell Macadam for other projects or clients in the future."
Click here for full testimonial in pdf.
Gary Howard - Senior Contracts Manager - John Paul Construction